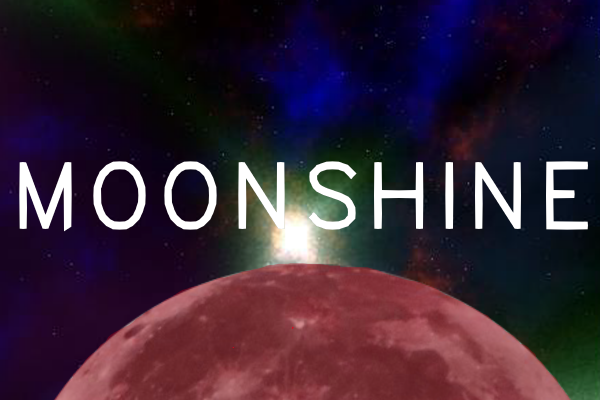 Moonshine
In the year 2099, a small family of crater-born farmers is repeatedly hounded by the offers of a tech conglomerate of who after buying out and replacing the rest of the moon's population, seek to take what's left by force.
An asymmetric tower defence game with you fighting the robot menace off your land whilst the Robot Overlord and their forces try to break through and exterminate you.

Features:
Unleash an arsenal of southern weapons from the comfort of your mechanised worksuit as the farmers.
Or lead the onslaught of your robot underlings as the Overlord.
A new blend of MOBA and Tower Defence gameplay.
Can be played with either control or keyboard.

Controls:
WASD/Left Stick- Movement.
Mouse Buttons/ Triggers- Shoot.
Space Bar/A- Jump.
Middle Mouse Button/Right stick- Zoom In.
E,R/ Shoulder Buttons- Equip new weapon when nearby.
Team: Jacob white, Kieran Davies, Zander walls, Matthew Hamill,
Matthew Howells, Kieran Williams


Install instructions
Download and extract the file then run the Moonshine executable to play.
Note: This is a Multiplayer Split Screen and will require multiple players to use.
Please use the Single-Tester version if you want to play solo.